Customized User Web Server:
NetPlay Manager offers the ability to locally host html and php web files. These files can be loaded onto NetPlay Manager using the "User Web Server" configuration menu link.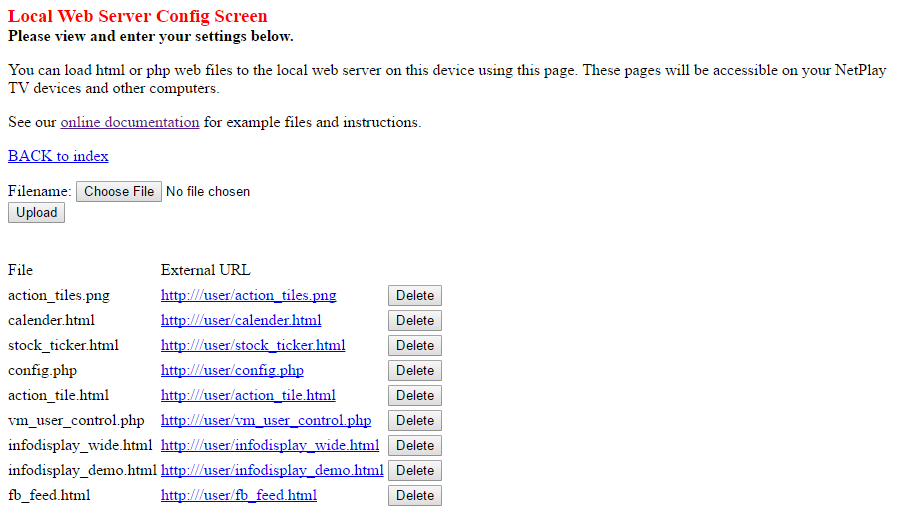 Simply select your file and use the "Upload" button. The page will then show your file along with the URL to access that file. You can test these URLs using a web browser. This is also the same URL you will use when setting up your Source Config for Web URL sources. Please note that NetPlay Manager should be on a static or reserved IP to keep the same URL.
The NetPlay customizable web server is primarily used for Customized control pages.