AirPlay Setup:
To enable AirPlay on VRX040, first start the "AirPin" app: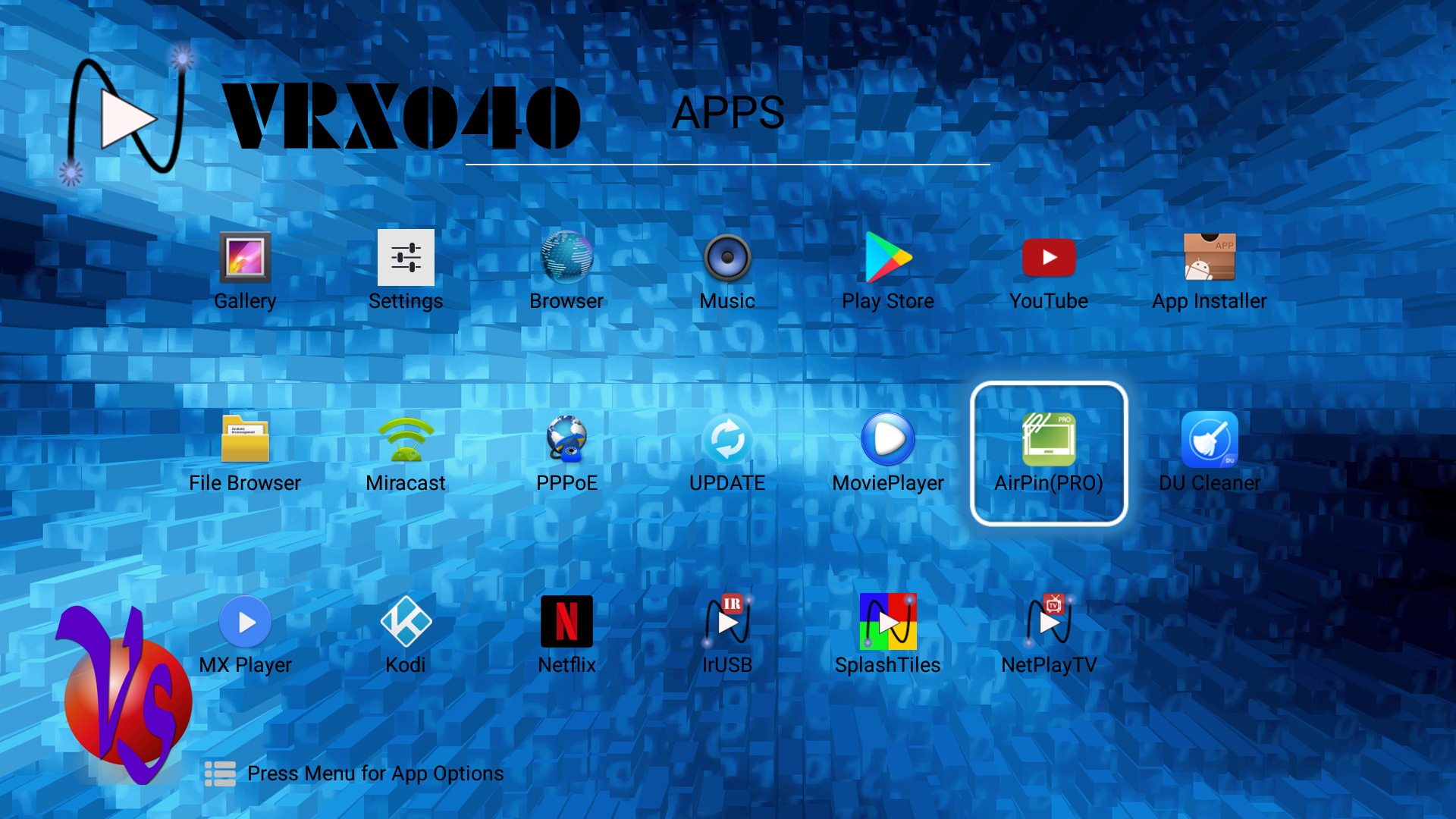 The default settings in the app should already be correct. Verify they match: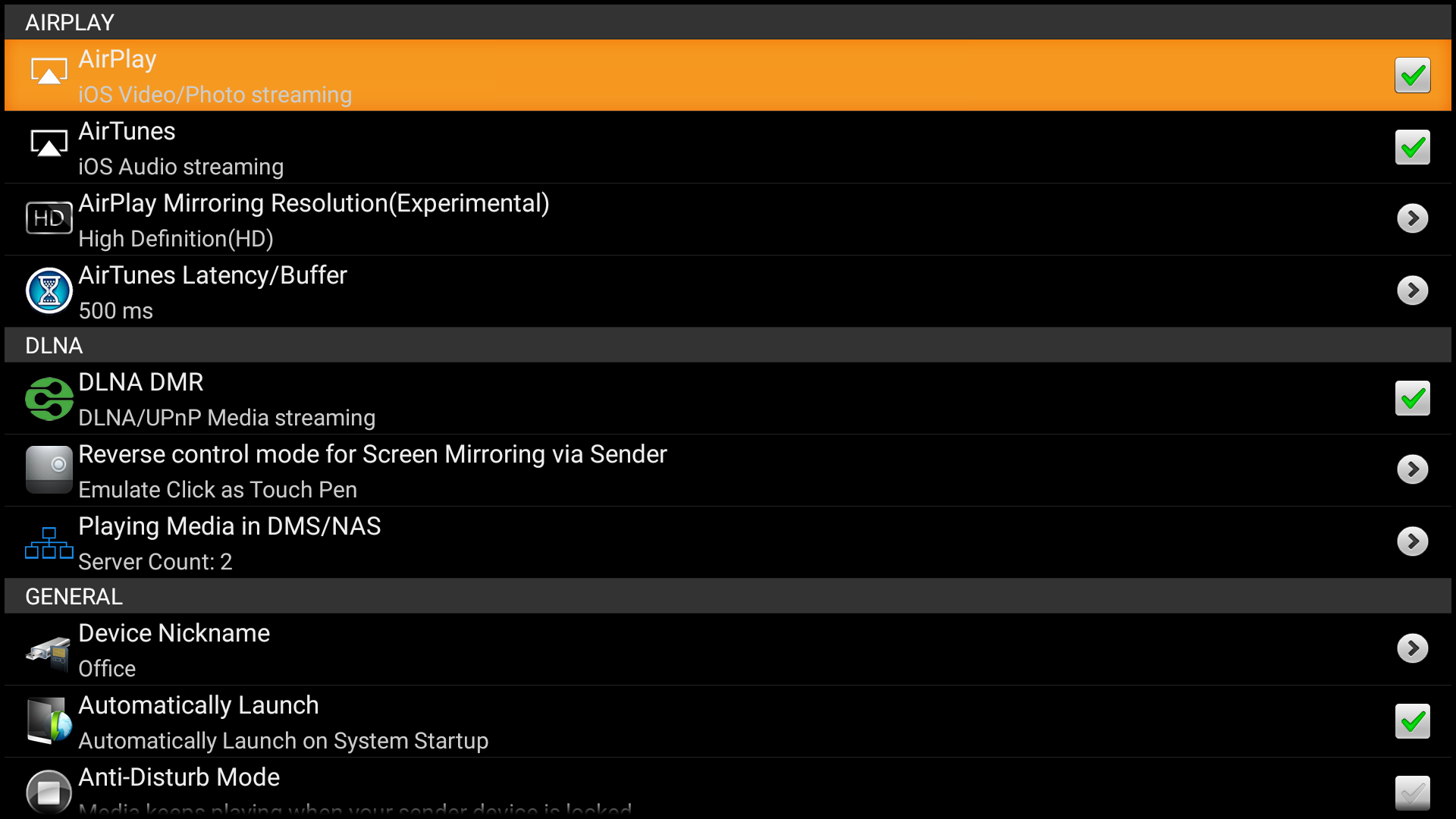 Finally, set the Airplay device name for this VRX040 to something you associate with this room. This is necessary because you will see all your enabled VRX040 devices from your Apple device Airplay button: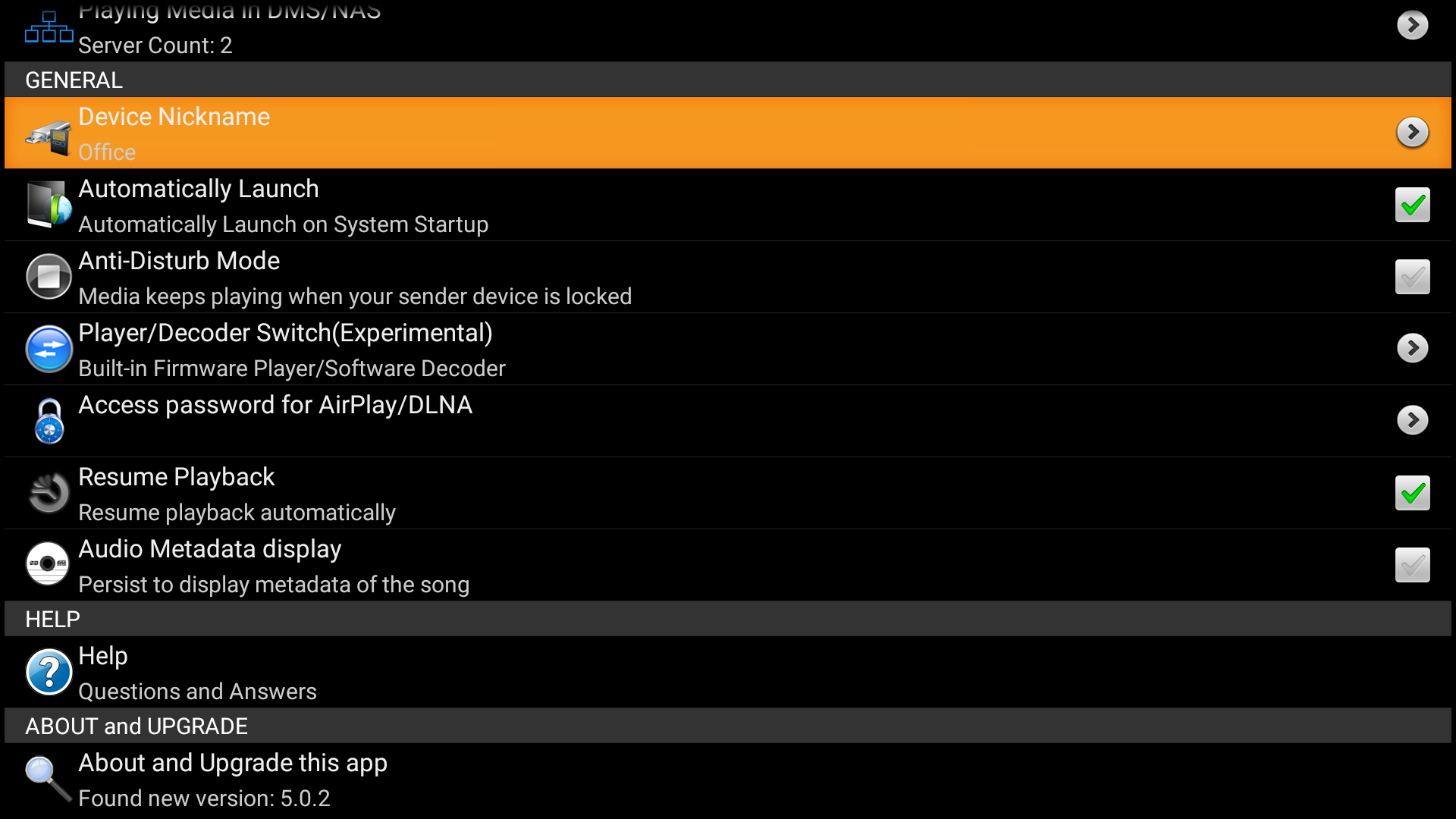 Now you are done. The AirPin app will automatically start and run in the background. No further setup or interaction is required.
On your Apple Device:
To start Screen Mirroring, use the Airplay button on your Apple device (refer to device instructions for finding the button)

Select the Airplay name of the VRX040 device to connect to (note you will see all Airplay devices on the network as choices)

Screen Mirroring will automatically take over the VRX040 output (no control / user input required)

To end Screen Mirroring, deselect the VRX040 device from the Airplay button on your Apple Device

VRX040 will return to the Home screen. Select a NetPlay stream if desired.
On Non-Apple devices:
Only Apple devices natively support Airplay. However, you can download apps which will add Airplay functionality on many other platforms (Windows, Android).

Following the directions on the third party apps to enable Airplay on those devices.