Mobile streaming setup:
NetPlay mobile streaming allows any DLNA or RTSP compatible device to directly playback NetPlay video sources. The DLNA functionality includes full source browsing capabilities which can be configured in Virtual Matrix.
Setup:
Select "Mobile streaming setup" from the Virtual matrix config index screen.
Check that your license is active for mobile streaming. There are 4 licensing levels.

NetPlayMobile base license (preview all sources)
1 source full screen mobile streaming
4 source full screen mobile streaming
Unlimited source full screen mobile streaming

If you need a new license, please visit mobile licenses.
Set "Enable mobile streaming" to On
The Device name field is the name you will see when browsing via DLNA
For each source, select which streams will be made available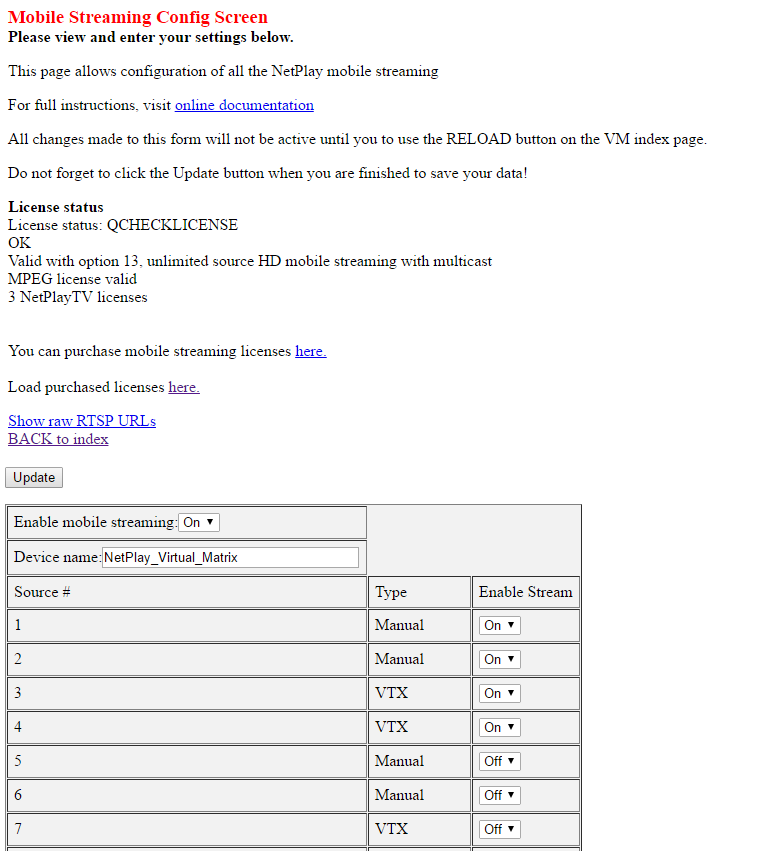 For RTSP only devices, you can access the direct RTSP links from each encoder. Mobile streaming must be fully configured and licensed first.
Select "Show raw RTSP URLs"